New Lower Pricing! We've reduced our pricing to $1/agent/month for both the cloud and self-hosted versions.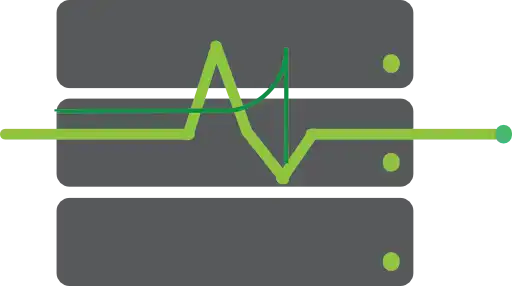 SysWard
Login
Patching SUSE & openSUSE Servers: Emphasizing Sysward as the Ultimate Solution In today's digital age, patch management is a critical process that ensures the optimal performance, security, and reliability of servers. For businesses running SUSE and openSUSE, proper patch management can be a game-changer, and Sysward stands out as the ultimate solution for patching these servers. Here's an in-depth look at the importance of patching SUSE & openSUSE servers and why Sysward is the go-to solution for this process.
What is Server Patching in Linux? Server patching in Linux refers to the process of updating or modifying the operating system and its related components. Whether it's security fixes, bug corrections, or feature enhancements, patch management ensures the seamless running of your Linux environment.
Importance of Patching SUSE & openSUSE Servers The need for patching Linux servers, including SUSE & openSUSE, is paramount, and here's why:
Security Enhancements: Regular patching safeguards the system against vulnerabilities. Performance Optimization: Patching improves the server's efficiency and speed. Compliance Maintenance: Ensures adherence to regulatory standards. System Stability: Prevents unexpected crashes and errors. Challenges in Linux Patch Management Linux patch management can be cumbersome for many organizations due to:
Complexity: Managing various patches across multiple servers. Consistency: Ensuring uniform patch application without conflicting with existing configurations. Time-Consumption: Regular monitoring and applying patches can be time-consuming. Sysward: A Tailored Solution for Patching SUSE & openSUSE Servers Sysward offers a comprehensive solution for patching SUSE & openSUSE servers. Here's why Sysward is the answer to Linux patch management needs:
Sysward's Linux Patch Management Tools Sysward offers a wide array of linux patch management tools that simplify the patching process, making it seamless and efficient.

Sysward's Linux Patch Management Software Sysward's dedicated Linux patch management software offers an intuitive interface and features that allow for easy patch management across diverse SUSE & openSUSE environments.

Free Patch Management with Sysward Sysward offers the first two licenses free, allowing organizations of all sizes to benefit from high-end patch management without incurring additional costs.

Automation and Integration Sysward's automation capabilities ensure timely updates and minimal human intervention, while its integration with various Linux distributions ensures a smooth patching process.
Comparing Sysward with Open Source Patch Management Tools Sysward's capabilities go beyond what open source patch management tools offer:
Customized for SUSE & openSUSE: Sysward is tailored to work seamlessly with SUSE & openSUSE servers. Professional Support: Unlike open source patch management, Sysward provides dedicated support and service. Security & Compliance Alignment: Sysward ensures adherence to security standards, going beyond what typical open-source patch management software can guarantee. Patching Tools for Linux: Sysward vs. Others Sysward stands out among patching tools for Linux due to:
Specialized Features: Sysward's features are specially crafted for SUSE & openSUSE. Scalability: Sysward can effortlessly handle both small and large-scale environments. User-Friendliness: Sysward's interface is designed for ease of use, making patch management accessible to all. Free Patch Management Software: Sysward's Competitive Edge The availability of free patch management software with Sysward makes it an attractive option:
Accessibility: Sysward's free patch management ensures that even small businesses can benefit from top-notch patch management. No Compromise on Features: Even the free version of Sysward offers a rich set of features, making it a competitive option in the market. Why Choose Sysward for Patch Management Linux? Sysward's alignment with SUSE & openSUSE, combined with its robust features, makes it a preferred choice for patch management Linux:
Comprehensive Approach: Sysward provides an all-in-one solution, from monitoring to deployment. Proactive Security Measures: Sysward ensures that the servers are always protected from potential threats. Cost-Effective Solutions: With options for free patch management, Sysward makes quality patch management accessible to all. The Future of Patching Linux Servers with Sysward Sysward is not just a tool; it's a future-ready solution for patching Linux servers, especially SUSE & openSUSE:
Continuous Innovation: Sysward's continuous development ensures it stays abreast of the latest trends and requirements. Emphasis on User Experience: Sysward focuses on user-centric designs, ensuring an optimal patching experience. Conclusion: Sysward – A One-Stop Solution for Patching SUSE & openSUSE Servers Sysward has emerged as a distinct solution for patching SUSE & openSUSE servers. Its integration with SUSE & openSUSE, specialized tools, free patch management options, and robust support system make it a compelling choice for organizations of all sizes.
In a complex digital landscape, Sysward simplifies the patching process, turning what could be a tedious task into a strategic asset. With Sysward, patching is no longer a chore but an essential part of a secure, efficient, and compliant system.
Choose Sysward; choose excellence in patch management for your SUSE & openSUSE servers.
Top